Erasmus+ Partnerships
March 23 2022
Erasmus+ Partnerships make it possible for European higher education institutions to collaborate to meet skills requirements, improve learning practices, and develop innovative training programs. With ten such projects since 2017, including a coordinated one, AgroParisTech is particularly involved in the program.  
These partnerships strengthen cooperation between European higher education institutions and promote institutional modernization, social innovation, and entrepreneurship. They support the joint development of innovative educational content and learning methods, and encourage the sharing of best practices. They also allow many European students to enrich their skills by launching learning platforms.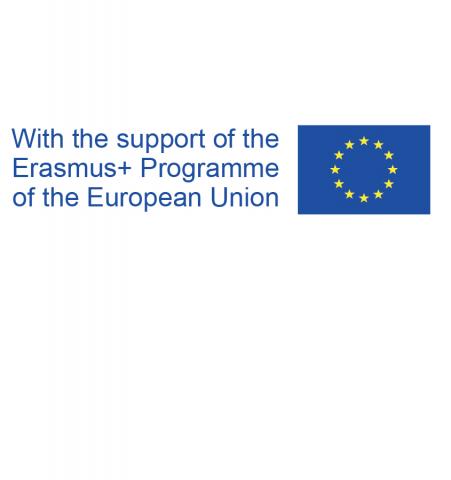 Since the beginning of 2021-2027 Erasmus+ programming, AgroParisTech has participated in two cooperative partnerships. 
The purpose of the FitNESS 2.0 project (Food packaging open courseware for higher education and staff of companies 2.0) is to reach a broader audience and increase the impact of online classes through the first FitNESS project (2017-2020). The FitNESS open source platform is the largest online learning platform devoted to food packaging in the world (the equivalent of 3 months of conferences is online). FitNESS 2.0 intends to touch a more inclusive audience through specialized learning content that is adapted to the needs of learners. 
---
Coordinator: Réseau français des instituts techniques de l'agroalimentaire (ACTIA, French network of technical agri-food institutes)) 
Partners: AgroParisTech, Spanish Committee for Scientific Research (CSIC), Agro Dijon Institute, Technical University of Munich (TUM - Germany), Catholic University of Portugal, Zagreb University (Croatia) 
Dates: 3 years (11/01/2021 to 10/31/2024) 
Contact information for AgroParisTech: Olivier Vitrac, Sandra Domenek, Murielle Hayert
Useful links: FitNESS platform  
The purpose of the EFFECT (Erasmus for food education to children and trainers) project is to share best practices in the area of nutritional education throughout Europe, raising awareness and providing training to teachers about these issues. It also aims to increase available resources and learning tools through customized online content. 
---
Coordinator: Association Nationale des Industries Agro-Alimentaires (ANIA, French association of agri-food industries) 

Partners: AgroParisTech, Spanish Federation of agri-food and beverage industries (FIAB - Spain), Greek Agri-Food Federation (Greece), Harokopio University of Athens (HUA - Greece), Museum of school life and education (EKEDISY- Greece), Fleurbaix Laventie Ville Santé Association (France), CómoComo School (Nur Al Ali Al Malla, founder - Spain) 

Dates: 3 years (11/01/2021 to 10/31/2024) 

Contact information for AgroParisTech: Marine Masson, Patricia Gurviez