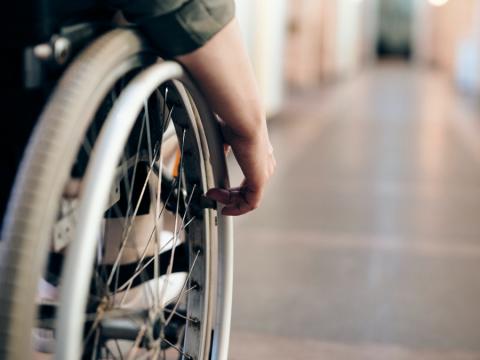 Students With Disabilities
June 27 2022
AgroParisTech is committed to fostering inclusion for students (including Ph.D. students and students enrolled in a Specialized Master's Degree program) and staff with disabilities. The school works with a network of partners, and more specifically with Paris-Saclay University's Disability Department.
To get in touch with the institution's disability coordinator: 
Hélène Bluteau – @email
Future students (including Ph.D. students and Specialized Master's Degree students) with a disability should contact their institution as soon as possible so arrangements can be made.
Depending on your situation, alternative people you can contact may include:
Students in AgroParisTech apprenticeship programs 
For more information: http://www2.agroparistech.fr/La-CFA-vous-accompagne.html 
Your disability coordinator: Sylvain Baby – @email 
Students enrolled in a Specialized Master's Degree program 
Your disability coordinator in the Executive program: Monira Zennadi – @email 
Initial education students 
Your educational advisors 
Your institution will make educational arrangements based on your needs. Examples include the right to use a computer for exams, access to a rest area, 30% more time or 30% break time for exams, or spreading an academic year over two years. 
If you had special arrangements for your Baccalauréat or high school exams, they will be automatically extended to your education at AgroParisTech. 
If you have not had a full diagnosis performed, in the case of medical uncertainty, or if you are experiencing difficulties and think you may have a disability, do not hesitate to ask for our help and contact information. 
To allow you to get in touch with other students, Ph.D. students, or Specialized Master's students with disabilities: 
our disability coordinator hosts monthly coffee mornings for students, Ph.D. students, and students enrolled in Specialized Master's Degree programs who wish to get together. 
our students have started a student group for sharing and exchanging. They are working with AgroParisTech to organize awareness-raising campaigns (on autism spectrum disorder, endometriosis, etc.) and to adequately express the needs of disabled students (such as appropriately outfitting rest areas). 
Lastly, because AgroParisTech is a component of Paris-Saclay University, it has access to the Aspie-Friendly network.