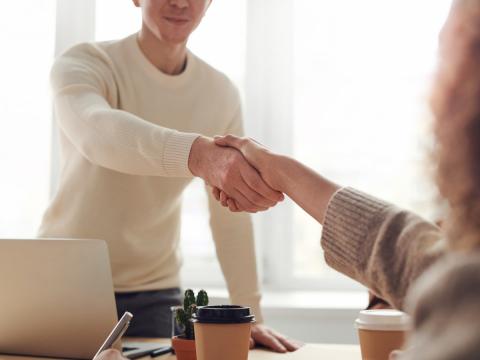 Partnerships
CIFRE Theses
April 22 2022
CIFRE (Conventions Industrielles de Formation par la recherche) are industrial agreements for training through research which allow students to complete a Ph.D. thesis through high-level partnership-based research.
More than 20% of AgroParisTech Ph.D. students are completing their thesis via a CIFRE agreement (compared to 10% nationally), revealing just how much we value partnerships between our research laboratories and corporations, local and regional governments, and NGOs.
What does a CIFRE thesis involve?
An opportunity for companies, local and regional governments, and NGOs based in France to grow, regardless of their size;
Collaborative theses between a partner and an academic research institution;
Scientific and technical support from an academic thesis advisor;
Ph.D. students recruited by a company or a local government entity (in permanent or fixed-term contracts), with financial support from the National Association for Research and Technology (ANRT);
A simple procedure with a high success rate: 100% at AgroParisTech; 90% in France.
You, our partners, giving you an opportunity to:
Access expertise that is not available in-house;

Benefit from high-level scientific expertise at a low cost;

Receive quality results focused on technological innovation, either directly through the thesis itself or via technology transfer;

Identify future executives who have received the highest level of education;

Maintain an industry-specific pool of talent.
Our Ph.D. students and faculty:
CIFRE theses offer an opportunity to approach the world of business and government and to pursue a career there;

Ph.D. students can access high-performance equipment through their industrial partners;

CIFRE theses attract excellent Ph.D. students who earn higher average salaries than most other Ph.D. students and enjoy broader career prospects.
Applications are quick and easy to prepare, and include:
An overview of the laboratory and the company or government entity;

A presentation of the candidate. Candidates must not have been recruited by the company or government entity for more than 9 months;

Three formal letters of commitment (from the partner's authorized representative, the head of the academic institution, and the head of the doctoral school),

A free-form description of the research project (three to five pages).
The ANRT will take approximately three months to process the application.