Education
Erasmus+ Strategy
July 17 2022
AgroParisTech has been awarded the Erasmus+ Charter for Higher Education (ECHE) for 2021–2027.The institution's Erasmus+ strategy was drafted in 2020 as part of its ECHE renewal.
AgroParisTech's foothold in Europe is a key part of its international strategy, and its participation in the Erasmus+ program offers a decisive contribution toward this strategic priority.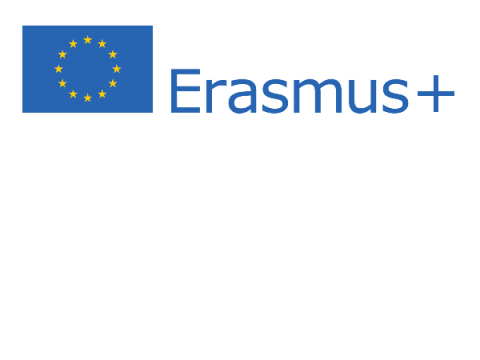 The international policy document adopted by AgroParisTech's Board of directors in March 2015 states that, "With a firm foothold in higher education and research in Europe and a strong reputation for the quality of its research and educational programs, AgroParisTech aspires to become a major academic player internationally in the areas of life and environmental sciences and technologies."
The document identifies and details three strategic goals and twelve initiatives to meet three challenges:
Strengthening our appeal
Strengthening our expertise
Making the most of a successful internationalization strategy.
These challenges intersect with important strategic priorities that are being furthered at a European level, such as supporting effective and efficient higher education and improving international study and research opportunities and cooperation in higher education.
In light of these challenges, AgroParisTech's international policy can be divided into three strategic goals.
The main initiative serving to further this goal is "Defining a partnership strategy which includes geographical, thematic, and political aspects." While AgroParisTech already boasts a significant partnership network, including 200 agreements with 155 universities in 47 different countries—with 51% of our partners being European universities—it can be optimized by building lasting ties (through dual degrees, joint educational programs, and joint research and innovation projects) with the most relevant partners in terms of the geographical areas and topics of interest in question.
The high-priority nature of this European approach is clearly underscored: "Playing a role in the world of European higher education and research is naturally essential for AgroParisTech."
In this respect, AgroParisTech's participation in alliances and networks also offers it a foothold for the future implementation of European educational projects and mobility. This is the case for the EBU (European Bioeconomy University) alliance, which will be discussed a bit later on, and which facilitates the development of new, jointly designed learning activities. In addition, thematic networks involving AgroParisTech faculty and research staff offer the impetus for the development of Erasmus+ projects, such as the EU FOOD-STA knowledge alliance project, which owes its creation to the Iseki-Food network.
It goes without saying that our initiatives are not solely focused on learning, but also on our partnership strategy: "Encouraging the involvement of the institution in research and innovation partnerships at a European level." This commitment is already a reality, as 23% of our international joint publications include at least one European partner.
The appeal of our institution is as much the result of the quality of our offer as it is the result of our notoriety. AgroParisTech's appeal is not confined to students, as it also includes our academic, socioeconomic, and institutional partners. Enhancing this appeal implies pursuing a proactive communication policy with a more pronounced international focus and increasingly developing an English-language educational offering.
This aspect involves two types of initiatives:
Expanding our English-language course catalog to improve our appeal with a non-French-speaking foreign audience;
Transforming teaching in our French-speaking programs in a way that prepares our students to use English in professional environments, including by teaching some of our scientific courses in English.
Access to signs of recognition from the international higher-education community is yet another component of developing our appeal, and some of these are particularly important. For instance, the fact that a joint educational program has received the Erasmus Mundus distinction for its quality has a significant impact on its international visibility and acts as an objective testimonial of AgroParisTech and its partner's expertise.
Internationalizing our courses and campuses
In broad terms, these are the central pillars of AgroParisTech's international strategy. The Erasmus+ program provides a framework that is perfectly suited to developing our partnerships—particularly European ones—in terms of study/research abroad and educational programs, as well as appropriate tools for creating and pursuing growth-generating projects. In this way, it offers an essential contribution toward achieving some of the goals in our international strategy.
Before delving more specifically into the extremely positive impact of our participation in the Erasmus+ program and on how this strategy is being rolled out, it is important to underscore two important aspects of its implementation. These relate both to AgroParisTech's characteristics, and to how the institution is organized in terms of international relations.
With nine campuses in mainland France and one in the overseas territory of Guyana, AgroParisTech is an institution that is spread across multiple sites. As such, it not only develops its own overarching international policy, but is also a stakeholder in the international activities conducted via its member sites' individual policies.
A good illustration is provided by Paris-Saclay University, which AgroParisTech belongs to as a "component establishment." One important aspect of this affiliation is that AgroParisTech's Master's and Ph.D. degrees in the Île-de-France region are awarded by Paris-Saclay University, which also coordinates our research activities in Greater Paris. The internationalization of this recent and unique structure, which combines universities, Grandes Écoles, and French research institutions, is naturally key to its development. AgroParisTech's strategic efforts to enhance its appeal are particularly important, as is the network of structural partnerships that it is actively involved in, such as the European University Alliance for Global Health (EUGLOH) project, which won the first "European university" call for projects.
Additionally, some aspects of our international strategy are addressed through specific partnerships:
•    Within ad hoc consortia with institutions comparable to AgroParisTech, such as the "AgrInat" consortium, selected as an Erasmus+ International Credit Mobility project to support a dual degree program with a leading Tunisian institution.
•    As part of permanent networks, such as ParisTech (seven major engineering schools active in different thematic fields). AgroParisTech's international initiatives are varied, such as a coordinated recruitment of international students in non-EU countries. Across Europe, ParisTech coordinates the Athens network, which fosters student exchanges and gave rise to the "IDEAL" (Innovative Doctoral Education via Advanced Learning) project, funded by Erasmus+ as part of its strategic partnerships.
AgroParisTech has therefore adapted its organization to better roll out its international strategy.
First, an internal network, "PRISME" (Prospective International Implementation Strategy) now helps optimize the flow of information, create synergies, and mobilize stakeholders in international initiatives within AgroParisTech's teaching and research departments, campus, administrative departments, etc.

Second, the European and International Relations Office (DRIE), which oversees international relations for all AgroParisTech campuses, has been expanded and restructured, with the creation of two hubs:
The "International Partnerships" unit, essentially responsible for partnerships with non-European countries and for all aspects of international exchanges, including Erasmus+ exchanges;
The "European Affairs" unit, essentially responsible for European partnerships and for providing support to develop and implement European research and teaching projects.
This organizational structure reflects AgroParisTech's desire to underscore the importance of Europe in its international activities and to have an operational unit that can be clearly identified by all its stakeholders.
It also ensures that the Erasmus+ program, which acts as a driver for the internationalization and modernization of AgroParisTech, is put to work in an efficient manner, specifically in the following general areas (more detailed descriptions of these areas are presented in the next chapter):
International study, research, and teaching: for students and staff alike, this naturally plays a decisive role in enriching academic and professional journeys, fostering personal development, and cultivating multilingualism and the development of intercultural awareness.
Institutional cooperation: being able to develop in different ways with support from the Erasmus+ program (study, research, and teaching abroad, joint curricula, strategic partnerships, etc.) is an undeniable advantage, since it allows partners to adapt to one another's specificities, ensures a better fit for projects, and enables the scope of partnerships to be expanded—including beyond Europe (ICM, Erasmus Mundus associated partners, etc.).
Student academic development: in line with the two aspects discussed above, Erasmus+ promotes complementary courses of study, innovative, jointly crafted learning curricula and formats, the use of multiple teaching languages, educational innovation, exchanges of best practices, capacity building, and of course, the use of digital tools.
Furthermore, AgroParisTech's international strategy is aligned with several major European educational policies, and particularly those related to higher education.
First, some European education goals have already been reached, particularly:
"Spending time abroad to study and learn as a norm"
AgroParisTech has an active policy of hosting international students, and it has introduced a mandatory international study or work requirement for engineering students, which can be fulfilled through semesters studying or completing an internship abroad.
"Mastering two languages in addition to one's native language as a general rule"
This is effectively standard practice at AgroParisTech, as students must enroll in two ECTS credit-granting foreign language classes. Additionally, students must pass a mandatory certification exam for at least one of the two languages in order to receive their engineering degree.
Moreover, AgroParisTech, which has a particularly selective admissions process for its engineering program, admits a significant share of need-based scholarship recipients (30%), consistent with the goal of ensuring that "everyone has access to high-quality education, regardless of their socioeconomic background."
With respect to higher education in particular, AgroParisTech also fully adheres to many strategic objectives being pursued at a European level. Beyond long-established measures such as ECTS credits or Diploma Supplements, examples of this include:
Relevant, high-quality higher education: consistently ensuring that learning goes hand in hand with research and maintaining a close proximity with civil society enables AgroParisTech to design and offer educational programs that are suited to real-world demand for skills and the level of expertise required by those called upon to use them. Proof of this can be found in the positive conditions encountered by our graduates when they enter the workforce (shorter job search periods, varied career prospects, attractive salaries), and, additionally, in the place AgroParisTech occupies in major international rankings (for example, 4th in the QS World University Rankings by Subject for "Agriculture and Forestry").
Interdisciplinary skills and key skills: teaching at AgroParisTech is not limited to science and engineering; it also integrates social sciences and diversifies the methods used to transmit and acquire knowledge. Its strong emphasis on internships, field exercises, and project-based activities helps students develop their operational capabilities along with "soft skills." Students are encouraged to develop their own projects, and a specific course of study exists within the engineering curriculum for those interested in a career as an entrepreneur.
Inclusive and connected higher education: as stated above, AgroParisTech accepts a significant proportion of need-based scholarship recipients. Additionally, students experiencing financial hardship may apply to receive assistance from AgroParisTech's Student Welfare Fund or from the AgroParisTech Foundation. AgroParisTech strives to ensure that every student is given the support they need to achieve success, and all students receive one-on-one mentoring from a faculty advisor. AgroParisTech's efforts to offer inclusive higher education opportunities can also be seen in its very high ratio of women to men, with very few engineering schools able to boast a 66% share of female students.
AgroParisTech's involvement in the Erasmus+ program is therefore fully aligned with its overall international strategy, reflecting its aspirations to consolidate and grow its position within the European Education Area.