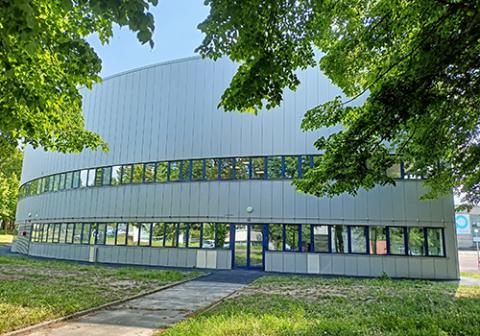 Campuses
Orléans Campus
June 27 2022
With its Orléans campus, AgroParisTech's aim is to support businesses in the cosmetics sector and carry out ambitious projects that meet the criteria of major French and European calls for projects. Since the start of the academic year in September 2022, a third-year engineering major is offered in Sustainable Cosmetics: Design, Production, and Use (Cosm'Ethique).
The building also houses the Cosmetology Research Chair, which carries out teaching and research activities in Orléans. 
Campus Director: Richard Daniellou
Address: AgroParisTech - 10 rue Léonard de Vinci -  45100 Orléans La Source, France  
Tel.: +33 (0)2 46 47 00 21

Campus schedule and access
The Cosmetology Research Chair, whose activities are supported by private benefactors, the AgroParisTech Foundation, and the Shiseido group. Management is coordinated by AgroParisTech Innovation. 
In 2020, the City of Orléans facilitated the campus' installation by acquiring (€1.3M) and renovating (€3.3M) the former innovation center, which initially housed a digital business incubator. AgroParisTech's installation is part of the City of Orléans' overall strategy to develop its higher education offering.