Innovation
Food'InnLab
February 11 2022
Today on the Massy campus, and soon on our new Palaiseau campus, Food'InnLab is a collaborative platform involving research, teaching, and startups.
Introduction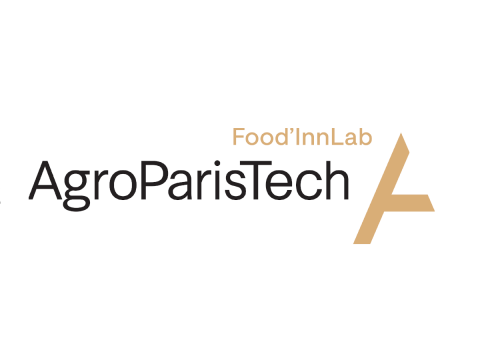 This collaborative space devoted to FoodTech is home to innovative projects in the fields of food and sustainable nutrition. Hosted projects are given access to workspaces that stimulate their creativity, an experimental kitchen, and a laboratory with analytical instruments for prototyping and testing their products. They may also receive customized, high-quality scientific and technical support from AgroParisTech and INRAE's local teams.
Lastly, project developers and students are given an opportunity to work together in mutually enriching ways. Food'InnLab hosts impactful, responsible projects that share strong common values, from local and zero-waste projects to alternatives to meat and the recovery of byproducts in a circular economy approach.
Offering a wide range of experimental facilities and tools for analysis to enable ideas to be verified and projects to be developed;

Offering customized scientific and technical support around R&D and scale-up issues with support from AgroParisTech and INRAE scientists;

Providing regular monitoring of experimental project components from a committee of experts and mobilizing the scientific and technical skills required to develop the project.

Encouraging sharing and collaboration between students, faculty, and project leaders to move forward on projects together in a mutually enriching way;

Enabling project developers to be hosted in offices and benefit from workspace that is as close as possible to experimental facilities;

Offering strategic and business support to access relevant markets.
Examples of startups we host or support:  
Les Nouveaux Affineurs: Develops a line of vegan cheeses to replace dairy ones 

Umiami: Develops a new texturization process to produce meat or fish alternatives 
Circul'Egg: Recovers eggshells from egg-breaking plants for industrial, cosmetics, and nutraceutical applications 

Yeasty: Recovers brewer's yeast to produce high-protein superfoods 
Prerequisites and Acceptance Profile
Having an innovative entrepreneurship project in the field of food or nutrition;

Developing a project that is aligned with Food'InnLab commitment to sustainable, social, and/or responsible values;

Needing space, facilities, and/or scientific and technical support to develop the project.
Contacts
Mailing Address
22 place de l'Agronomie
91120
Palaiseau
France