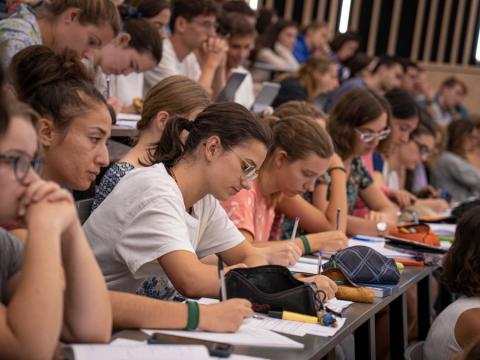 Education
AgroParisTech Educational Programs
July 15 2022
Diagram – Studies at AgroParisTech
Engineering Program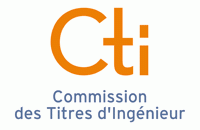 AgroParisTech offers a unique life and environmental sciences and technologies engineering program, which enables students to create individualized of study while all receiving the same degree.
The program can be completed as either a traditional academic course of study or an apprenticeship program.
It is accredited by the Commission des Titres d'Ingénieurs, a national accreditation board, and is EURACE certified.
Organization of the engineering program
Classes

Group project

Internship/
Work/study

Location

Year 1 as a student in the higher-education system

Core curriculum

Mini-project

4-week internship in a small company that produces or processes living products

Palaiseau

Year 1 as an apprentice

Core curriculum overseen by AgroParisTech

Work as an apprentice in a company (alternating work/study periods for two consecutive months every two months)

Palaiseau and placement company facilities

Year 2

Core curriculum
Major classes
Elective classes

Larger project

Two-month minimum internship in any kind of organization or company; for apprentices, multiple alternating work/study periods

Depends on chosen fields

Year 3

Specialized major classes

Specialized project

6-month internship or work/study
Final dissertation

Depends on the major, Master's, or training outside the institution
A teaching approach based on real-world experience and scenarios in varied field
s
In addition to offering internships, the program's instructional content combines theoretical approaches with real-world issues encountered by industry players, through tours and research:
in a laboratory setting, in a technology center, or in the field;

regionally;

in relevant industries;

in businesses or organizations.
Support for developing a career plan and finding a job
All students are assigned a mentor who helps them develop their plan. Hiring consultants contribute to organizing training on personal and career plan development, which is offered throughout the entire program.
A number of events are organized by the institution: trade evenings, company forums, sponsorships through the alumni association, etc.
Lastly, an employment and trade observatory analyzes graduates' professional integration and labor market trends.
In partnership with numerous French and European higher education institutions and prestigious research organizations, AgroParisTech offers world-class Master's programs in the field of life and environmental sciences and technologies. These programs enable students to get a firm grasp on the biotechnical, economic, social, and legal aspects of the sector.
Research-centered learning that is integrated into the real-world socioeconomic context gives students the tools, throughout their careers, to tackle essential issues related to life and environmental sciences and technologies.
Our programs (French-language, English-language, European, and international) are offered on our campuses and/or in nearby locations: 
In the Île-de-France region, in Palaiseau, as part of Paris-Saclay University, which AgroParisTech is a founding member of, in concert with our partners (universities and Grandes Écoles);
Outside the Île-de-France region, in Clermont-Ferrand, Nancy, Montpellier, and Kourou, through partnerships with local academic and scientific entities and organizations.