Research
ABI (Industrial Agro-Biotechnologies)
February 11 2022
General scientific orientation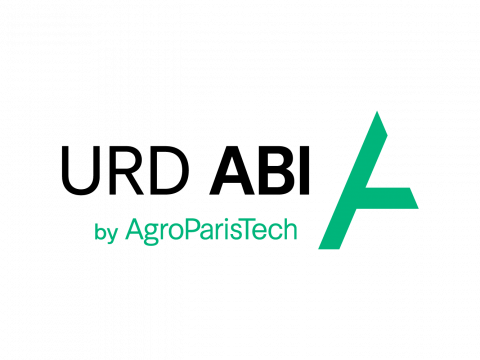 Formerly known as Chaire ABI (Industrial Agro-Biotechnologies) from its creation in February 2013 under the high patronage of local authorities (Greater East Regional Council, Departmental Council of the Marne and Grand Reims) and until the end of 2018, the URD ABI is today a research unit of AgroParisTech dedicated to the creation of innovations and their transfer to industrialization, thus covering the TRL scale from 1 to 4.
Located in the CEBB at the heart of the Pomacle-Bazancourt biorefinery, the URD ABI is interested in the valorization of biomass through the combination of white biotechnologies, green chemistry and process engineering.
Thanks to its expertise in chemistry, polymers/materials, microbiology/biochemistry/molecular biology, chemical engineering and separation process as well as in analytical chemistry, the URD ABI is able to carry out multi- and transdisciplinary fundamental as well as applied research projects, the ambition being to develop and optimize sustainable industrial processes and high value-added products from agro-resources (biorefineries by-products, agro-waste...). Specifically, ABI's scientists focus on the development of high added-value bio-based functional molecules/ingredients (antimicrobials, antioxidants, anti-UV, flavoring agents, surfactants…) and polymers / materials, as well as that of platform molecules (synthons), such as organic acids or aromatic/phenolic compounds, which can be used in fine chemistry, in the food industry, the pharmaceutical industry, the cosmetic industry as well as biocontrol.
Fields of research
The unit is composed of 3 scientific teams working together and an analytical platform :
Microbial metabolism
Molecular biology – enzymology
Biochemistry
Flow cytometry
Solid-state and liquid-state fermentation (SSF/LSF)
Coupling of bioconversion and extraction
Green chemistry
Organic chemistry
Glycochemistry – phenol chemistry
Multi-step synthesis
Biocatalysis and catalysis
Bio-based polymers, materials (composites)
Eco-extraction : supercritical CO2, ultrasounds, micro-wave
Membrane filtration (micro, ultra, nano, reverse osmosis)
Membrane contactor
Chromatography
Molecular distillation
Chemical Engineering
Integration of unitary operations
Design of Experiments
Life cycle assessment
Liquid chromatography HPC/UHPLC (RI, UV/DAD, ELSD,MS2-QToF) – size exclusion chromatographie with four detectors (RI, viscosimetere, UV, MALS)
Gas chromatography (MS)
1H & 13C NMR (1D/2D)
Flash chromatography/MS
TLC/MS
FTIR – UV
DSC - TGA