Education
Other Educational Projects
March 07 2022
Though Erasmus+ projects account for nearly all the educational projects in which AgroParisTech is involved, we also take part in other types of European educational projects when such opportunities exist. This is the case, for instance, of the COSME program, home to the EntreCompFood project.
The COSME (2014-2020) program focused on the Competitiveness of Enterprises and Small and Medium-sized Enterprises Under it, AgroParisTech served as a partner for the EntreCompFood project.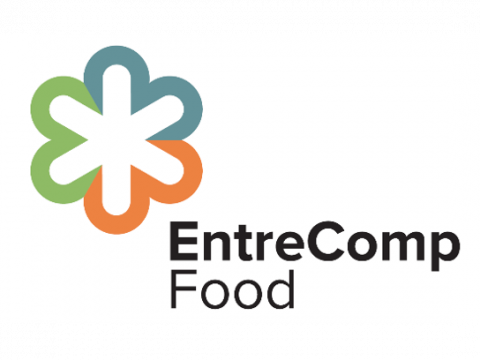 The primary aim of the EntreCompFood (Applying EntreComp to Attract Young People to the 1st European Manufacturing Sector: the Agrifood Industry) project is to rise to the challenge posed by the attractiveness of the European agriculture and food sector, by adapting existing educational programs in this field to industry realities.To achieve this, the project works to build sound European Collaborative Communities of practice (CoCos) and related learning activities to stimulate innovation and entrepreneurship among students and young entrepreneurs.
Three such collaborative communities will be created in France, Slovenia, and Spain, then consolidated and expanded across Europe to support the development of entrepreneurial skills with key stakeholders by leveraging the EntreComp Entrepreneurship Competence Framework.
Through dialogue at different levels (local, national, and European), a strategic vision will be developed for the agrifood sector.
New educational content will be created on the basis of 6 key EntreComp skill areas: creativity; vision; motivation and perseverance; mobilizing resources; working with others; and learning through experience.
These will be made available via an online platform. In addition, extracurricular activities will be organized, including the creation of a special EntreCompFood prize.
These new learning opportunities will be tested and assessed with students, young entrepreneurs, and professors. A guide compiling project's recommendations will be published to support the transfer and exchange of best practices derived from the research conducted under the EntreCompFood project.
---
Coordinator

:

Chamber of Commerce and Industry of Slovenia

Partners

:

AgroParisTech, ANIA (France), University of Ljubljana (Slovenia), FIAB (Spain), Andalucia Emprende (Spain)

Partners

:

AgroParisTech, ANIA (France), University of Ljubljana (Slovenia), FIAB (Spain), Andalucia Emprende (Spain)

Helpful links:

EntreCompFood website