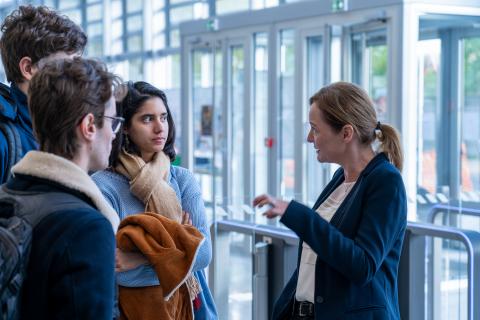 Partnerships
Partnerships at AgroParisTech
March 28 2022
Rich partnerships to broaden together the scope of possibilities
Cultivating the world of tomorrow and rising to major challenges in the fields of agriculture, forestry, food, health and the environment : these are the ambitions AgroParisTech seeks to pursue through its various partnerships.
Working with you to develop innovative projects and invent the solutions we need, let's share our expertise, pool our knowledge and skills, combine our complementarities, develop our understanding and build on our dialogue.
Faced with a changing world, let's work together in our different areas of expertise to find answers and build a better future for all !
By developing joint projects, either on an ad hoc basis or in the framework of structured short-, medium- or long-term collaborations, we can: 
prepare your current and future staff for the major challenges facing living organisms and the environment; 

match your needs with our students' ambitions; 

act for the development of understanding and the spread of knowledge; 

invent the world of tomorrow by encouraging innovation, entrepreneurship and exchanges of opinion; 

grow together, by asserting our values. 
Discover all the possibilities for partnerships with our institution in our brochure. 
Please feel free to contact our team for more information !