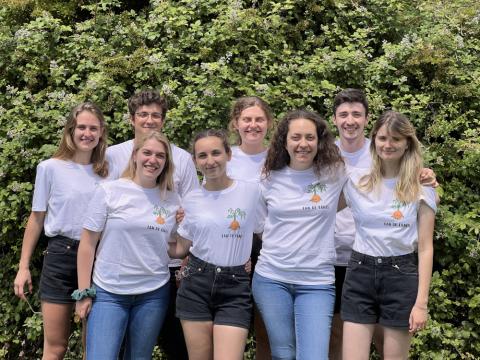 At Ecotrophelia, the Fan de Fanes Project Brings Home Two Prizes!
July 28 2022
"Fan de Fanes." AKA "Carrot Top Fans." This was the name of the food innovation presented by AgroParisTech students for the 23rd edition of the ECOTROPHELIA France competition in Nancy. 
On Thursday, June 23, 2022, its jury awarded students from the Institut national des sciences et industries du vivant et de l'environnement (French Institute for Life and Environmental Sciences and Industries) with two prizes: a Bronze Trophelia, and the Greater Nancy "Coup de Cœur" (Jury Favorite) award. 
« ÉCOTROPHELIA »
Now the leading French and European competition in the area of food innovation, the aim of ECOTROPHELIA is to reconcile the love of food, healthy eating, and environmental responsibility. 
The event, a favorite in the food industry and among French higher education institutions, reflects on the nutritional and social environmental impacts of food and its packaging as a guiding principle and encourages students to create and develop innovative and more sustainable food products for our future.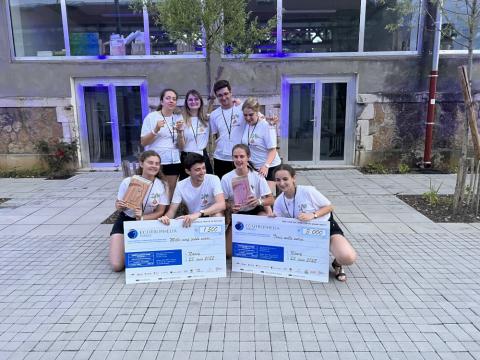 "Essential educational support"
The new product arose in response to a specific issue. Supported by a teaching team made up of Paul Menut, Gwenola Yannou-Le-Bris, Marine Moussier, and Agnès Marsset-Baglieri, the students worked on finding the right recipe, which was then run through a series of microbiological and sensory tests. 
Students had to work on the nutritional profile, product shelf life under normal conditions, market analysis, and packaging prior to the competition. 
This work involved defining the agricultural and health-related possibilities and collaborating with vegetable farmers. Another result of this collaborative project has been an innovation in agricultural machinery. Complete applications must be submitted to competition officials by April. 
To participate, our students had to find an issue and a meaningful product in terms of sustainability. The teaching staff played an integral role in developing the project, especially by encouraging students to challenge their preconceptions and explore every possibility.