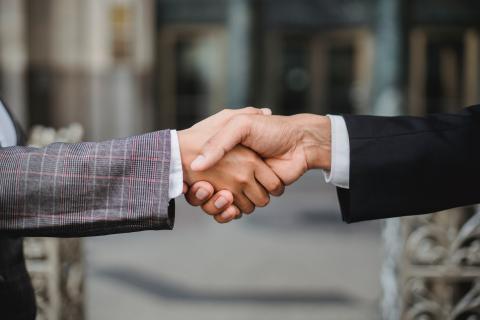 Research
AgroParisTech signs up to DORA and COARA
December 16 2022
AgroParisTech has signed up to the San Francisco declaration on research assessment (DORA) and has joined the European coalition COARA (Coalition for Advancing Research Assessment). 
On December 15, 2022, AgroParisTech, represented by Alexandre Péry, director of research, innovation, and technology transfer, joined the 2,500 or so organizations that have signed the DORA declaration. In addition, further to the Paris Call of February 4, 2022, AgroParisTech joined the Coalition for Advancing Research Assessment (COARA), a European coalition of research funding agencies, universities, research organizations, and assessment authorities looking to promote a reform of the research assessment system.
In doing so, the institution commits to helping improve research assessment methods and defends, in particular, the need to: 
end the use of reputation indicators based on journals as factors impacting the funding, recruitment, and promotion of its scientists;
assess research based on its content and its intrinsic value rather than on the journal in which it is published; 
take into account all the results of research work (including datasets and software programs), as well as scientific publications, and include in the assessment the benefits of the work for society.
By signing these declarations, AgroParisTech confirms its strong commitment to opening up its research and to assessment that respects the different practices, activities and productions contributing to its quality and impact. 
Focus on: open science, a longstanding commitment at AgroParisTech
AgroParisTech has been committed to open science for more than 10 years now. It launched its HAL institutional open archive platform in 2011 and adopted its first policy for depositing publications in the archive in 2014. Alongside the gradual shift from open access to open science, in 2017 AgroParisTech signed the Jussieu Call for Open Science and Bibliodiversity alongside a number of universities and research bodies. 
The institution adopted an institution-wide policy on open science in 2020 and a more specific policy on managing and opening up research data in 2021.