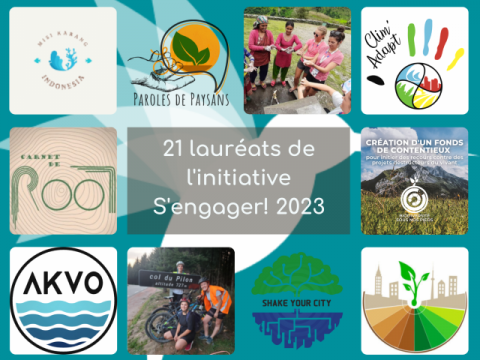 Awards and Honors
20 New Socially-committed Citizen-led projects will be Supported in 2023 by the AgroParisTech Foundation
March 28 2023
The foundation supports projects that take on vital human- and environment-related issues. 21 new socially-committed citizen-led projects will be supported by the AgroParisTech Foundation in 2023.
In total, 26 projects were submitted during the call for projects for the 'Get involved!' initiative led by the AgroParisTech Foundation.
Twenty of these submissions caught the attention of our jury, which is composed of experts and scientists from all sectors of biodiversity, the social and solidarity-based economy, etc.
Leaders of the selected projects are granted access to the Foundation's toolbox, which includes funding, to encourage them to achieve their goals in 2023.
In fact, you can already support four of these projects thanks to the tax-free donation platform they have set up!
Raising awareness on urban farming issues, organizing soft mobility treks, participating in the creation of a litigation fund for an environmental defense association – these are just some of the many projects to which we wish every success.
We remind you that this call for projects is open to all members of the AgroParisTech community (students, alumni, faculty, staff, teachers). The next call for projects will take place at the start of the 2023–2024 academic year.