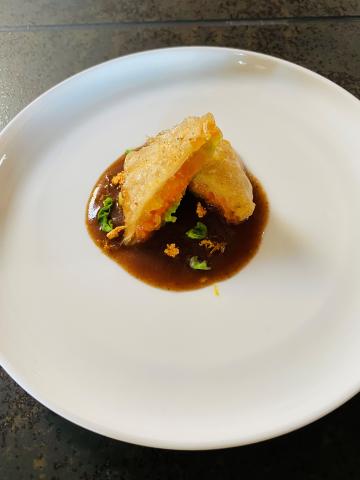 Institutional
10th International Note-by-Note Cooking Competition
September 20 2022
Organized by INRAE-AgroParisTech International Centre for Molecular and Physical Gastronomy 
Roisin Burke (TU Dublin), Yolanda Rigault (Paris), Heinz Wuth (Chile), Hervé This vo Kientza (INRAE-AgroParisTech) 
With the support of Pour la Science, Belin, Louis François, and Iqemusu.com.  
The theme of the 10th international Note-by-Note (i.e. synthetic) cooking competition was:
Savory dice with fiber (no Rubik's cubes).
The competitors worked for a year, and a jury made a pre-selection of ten entries.
This international jury was composed of:
Jean-Pierre Lepeltier, International Club Toques Blanches

Philippe Clergue, Le Cordon bleu, Paris

Yolanda Rigault, Paris

Heinz Wuth, Chile

Sandrine Kault-Perrin, Louis François Inc.
The final selection event was held on the AgroParisTech-INRAE Palaiseau Campus, on September 9, 2022. The jury met both in person on the new campus and by videoconference. Following the presentations of the pre-selected candidates, the jury deliberated before announcing the winners of the 10th international Note by Note cooking competition.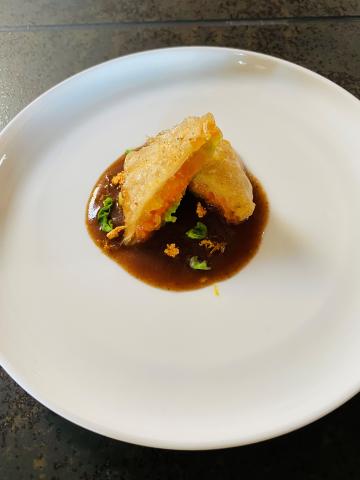 1st prize (tie):
Dao Nguyen and Pasquale Altomonte (Kitchen Lab), Switzerland:Duck Dice à l'Orange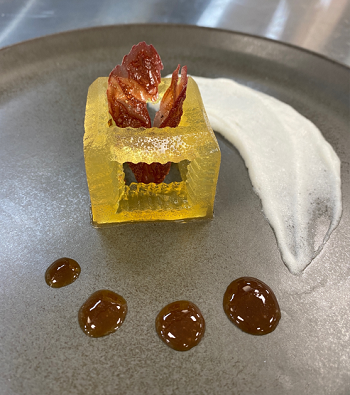 1st prize (tie):
Douglas YokomiFornari, Brazil:Over the edges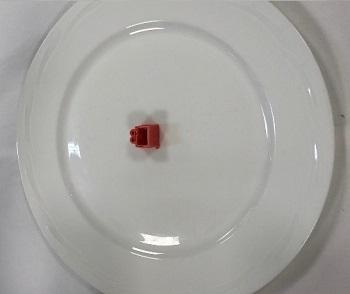 2nd prize:
Maria Grazzia Peña Niebuhr, 3D Savory Present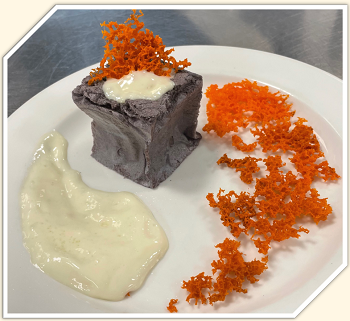 3rd prize:
EléonoreBoisseau, France
The prizes were awarded by the companies Louis François, Iqemusu, Belin/Pour la Science, and BPI.