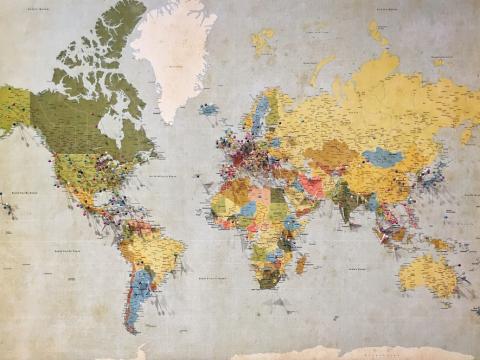 International Partnerships
Whether on its own or through its alliances, AgroParisTech constantly strives to develop and consolidate its network of academic partners on every continent. 
AgroParisTech boasts an ambitious international partnership strategy that is targeted to meet the needs of our research and/or learning activities.  
In addition to ad hoc partnerships on specific projects, AgroParisTech is involved in almost 200 formalized international academic partnerships.   
These partnerships serve one or more objectives, including student mobility, recruitment, construction of joint educational programs and dual degrees, scientific cooperation, and capacity building.  
These partnerships can take different forms:  
bilateral programs; 

structural partnerships through dual degree programs; 

alliances, such as EBU (the European Bioeconomy University).