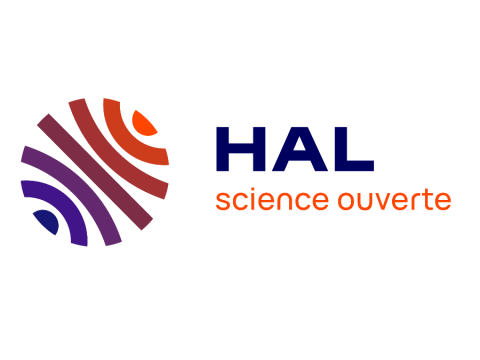 Research
Open Science
May 02 2022
As a public institution with a dual role of conducting scientific research and teaching, AgroParisTech is committed to science that is as open as possible to society at large.  
Open Science: From Laboratories to Society 
Open science refers to a set of principles and actions that facilitate openness and free dissemination for society at large, the production of scientific research, and the transparency and openness of research processes.   
It is based on opportunities offered by digital transformation to make research outputs and methods freely accessible and reusable by everyone: researchers, businesses, and citizens.    
Long-Term Commitment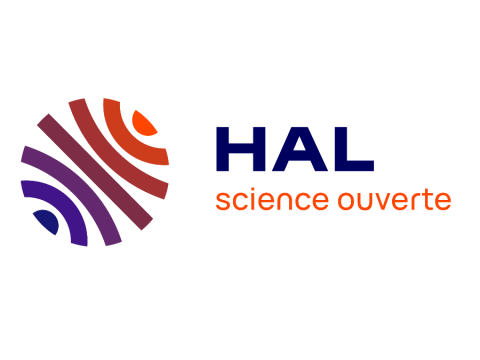 Since 2011, AgroParisTech has operated the HAL-AgroParisTech portal, which provides free and open access to scientific work produced by its research community. As early as 2014, researchers were asked to systematically submit their work on the platform, subject to applicable legal constraints. In 2017, AgroParisTech signed the Jussieu Call for Open Science and Bibliodiversity, and adopted a policy devoted to open science in 2020, articulated with the school's other strategies and goals.
Fostering open and long-term access to AgroParisTech's research findings by defining the conditions of this openness, integrating that aspect into conditions for awarding research grants and encouraging the reuse of AgroParisTech research output.   

Giving the research community means to archive and make available its scientific output, data, and software source code. 

Providing training for the research community by developing a rich educational offering and strengthening opportunities for meetings and support regarding the policies and practices of open science.   

Encouraging open and responsible methods of scientific publication that are compatible with the principles of bibliodiversity, and supporting its players in AgroParisTech's policy for acquiring documentation.   

Advocating in favor of open methods for organizing and assessing research by encouraging the publication of research methodology, supporting open peer review processes, and facilitating the publication of research findings in addition to or upstream from traditional circuits.   

Ensuring that AgroParisTech's research output and authors are identified reliably and transparently in bibliographical databases and online.   

Encouraging the integration of open science into AgroParisTech educational activities by enriching teachings with open scientific output, teachings students to find and reuse open access resources, and openly disseminating course content that is produced by AgroParisTech.   

Affirming the relationship between open research, ethical conduct, and scientific integrity by including open science principles in the AgroparisTech's commitments.   

Encouraging the opening of research to society by ensuring that all scientific output quoted in the media is available in open access, supporting explanations and the popularization of scientific output and methods for non-specialist audiences, and encouraging citizen involvement through participatory research projects.   

Fostering a spirit of openness to society regarding innovation by promoting a strategy of openness structured around confidentiality requirements that stem from economic development, examining opportunities for exploiting open research processes and findings, and supporting mechanisms that support the sharing of knowledge and skills between AgroParisTech and the broader public to develop innovative products, processes, or concepts.   
Implementing Open Science in AgroParisTech's Research Activities 
AgroParisTech's policies support the implementation of open science principles at every stage of research.   
A Strong Invitation to Be Open  
As the cornerstone of AgroParisTech's open science approach, the HAL-AgroParisTech portal launched in 2011 encompasses all output affiliated with AgroParisTech and its predecessors. In accordance with the French Digital Republic Act, the school asks all of its researchers, doctoral candidates, and students to submit their unabridged research work on the HAL-AgroParisTech portal, whenever applicable legal and contractual constraints allow for this. Between 2017 and 2020, the portal was home to more than 62% of open access scientific publications involving an author from the school.  
This spirit of openness is not limited to publications: whenever possible, it includes data that is collected, observed, or created through scientific activities, as well as the protocols, procedures, and methods used to organize research and establish and validate findings.   
To further this strategy, open scientific output requirements are slowly being introduced into the conditions for accessing research funding granted by AgroParisTech. Additional research is being conducted to articulate and include the principles of open science in the school's various research-related activities: science and society, innovation, communication, publishing, etc.  
Open Science Training and Support  
Controlling and submitting output to the HAL-AgroParisTech portal, managing research data and making it open, developing open science skills, etc. Activities relating to raising awareness and training, described in the continuous education catalogue for staff and in the catalogue of programs for Ph.D students, are regularly offered to the AgroParisTech research community. The aim is to support the acquisition of open science tools and practices.   
Furthermore, AgroParisTech offers its research community support structures to assist with this acquisition:  
Support with submitting scientific output in HAL: in each library or documentation center, an archivist or librarian offers assistance with the open archive's features (submitting a file, creating the researcher's account, creating a HAL CV, etc.).  

Supporting management and open research data: a "Research data" support unit is available to the AgroParisTech research community. The unit offers support for approaching questions related to managing research data and making it open in the development phases of research projects, and if requested, support to research units in rethinking how they organize their data. 
Exploiting and Deciphering Open Data 
AgroParisTech is committed to facilitating the understanding of its research and open output to make them accessible to the largest audience. The school produces wide-ranging educational tools for non-specialist audiences. To this end, scientific approaches, methods, and results from the most recent research are popularized.  
Financial Support for the Open Science Ecosystem  
AgroParisTech provides financial support, both with its own funds and through joint Couperin consortium initiatives, to several national and international players and infrastructure, thereby contributing to furthering open science.