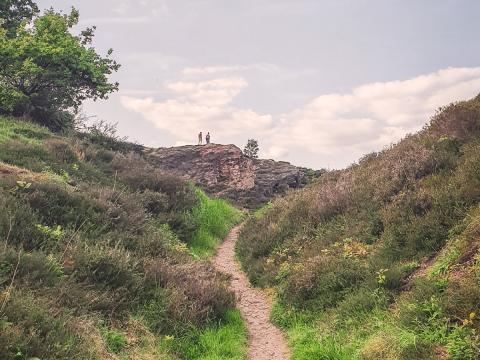 Research
Clément Féger Appointed Lead Author of the IPBES Business and Biodiversity Assessment
August 29 2023
The new work program of the Intergovernmental Science-Policy Platform on Biodiversity and Ecosystem Services (IPBES) includes a methodological assessment of the impact and dependence of business on biodiversity and nature's contributions to people, known as a Business and Biodiversity assessment. This assessment is being carried out by experts from all over the world, one of whom, Clément Féger, is a lecturer at AgroParisTech and a researcher at the University of Montpellier's Research in Management laboratory. 
Having taken part in the scoping stage in 2021 to draw up the content and chapter outline for the future Business and Biodiversity assessment, Clément Féger was appointed an expert by the IPBES, and will now help conduct the actual study, the results of which should be published in a scientific report in 2025. In particular, his role as lead author will involve contributing to the writing of chapter four, which will go into more specific detail on the approaches to measuring the dependence and impact on biodiversity (around ten experts will work on each of the study's six chapters). 
The process will take place partly online, interspersed with one-week author seminars, the first of which will be hosted by the Alexander Von Humboldt Institute in Bogota from September 18 to 22, 2023. 

More generally, the study aims to:
Strengthen the knowledge foundations allowing businesses to contribute to achieving the 2050 Vision for Biodiversity;
Categorize how businesses depend on, and impact, biodiversity and ecosystem services;
Identify criteria and indicators for measuring that dependence and impact;
Integrate these metrics in the methods and approaches used to foster action and transformation.
Clément Féger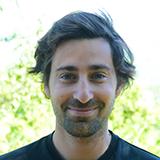 Clément Féger is also the Scientific Director for the "Ecosystems" research theme at the Ecological Accounting Chair and is joint manager of the Economics & Society Department at the Collège des Bernardins. His research focuses on the theoretical and practical development of approaches to "ecosystem-centered management accounting," which help businesses and organizations with the collective management of ecosystems across regions. He also works on sustainable business models in terms of biodiversity and on analyzing the governance of conservation tools. He favors the use of intervention research methods in businesses, environmental NGOs, and the public sector.

At AgroParisTech, he lectures on the compatibility of biodiversity and ecosystems, the strategic analysis of environmental management, applied social sciences, and real-world analysis of issues related to the protection of biodiversity in France and other countries (French Guiana, Indonesia, etc.).