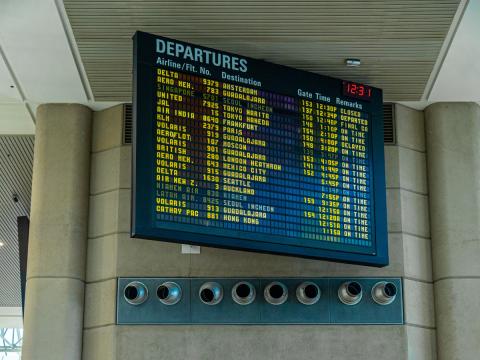 Faculty Travel and Exchange Programs
AgroParisTech supports international travel and exchange opportunities for faculty and other senior scientific staff members. Such experiences not only lead to personal enrichment, but also offer a favorable context for the development of their teaching and/or research activities. These programs also furnish an opportunity to form and strengthen partnerships with other institutions. Several Department for International and European Relations (DRIE) programs offer assistance with faculty travel and exchanges. 
Mobility for Teaching Purposes 
International guest lecturer programs are an essential way of developing academic cooperation and research between AgroParisTech and its foreign institution partners. 
Several programs exist that encourage such exchanges, both within Europe and in certain countries outside of the European Higher Education Area. 
Mobility for Teaching Purposes  
– Erasmus+ 
– ARFAGRI-BRAGAFRI  
Teachers acquire knowledge and expertise from experiences abroad, enrich their classes, and help expand the international dimension of the higher education offering all while strengthening cooperation between partner institutions.  
In 2019, 57 faculty members from across AgroParisTech had the opportunity to teach abroad.  
Mobility for Research  
International collaboration is an important aspect of the research activities conducted at our institution. This is reflected particularly through joint publications, jointly supervised Ph.D. theses, and involvement in European research and innovation projects. Research partnerships can lead to both short- and long-term travel.    
For short stays abroad, support may be available from the Ministry of Europe and Foreign Affairs through Hubert Curien Partnerships (PHC). These are managed by Campus France and can cover the "additional costs" associated with international research projects. Grants are available to cover travel expenses for doctoral students, postdoctoral students, and faculty between France and countries in Europe or the rest of the world. More than 60 PHCs exist in cooperation with most countries around the world (map).  
Support for long-term stays abroad is available through the European Union's Horizon Europe program, in particular via its Marie Skłodowska-Curie Actions. These initiatives give pride of place to mobility and education, and they help in particular to finance trips abroad and host young researchers.