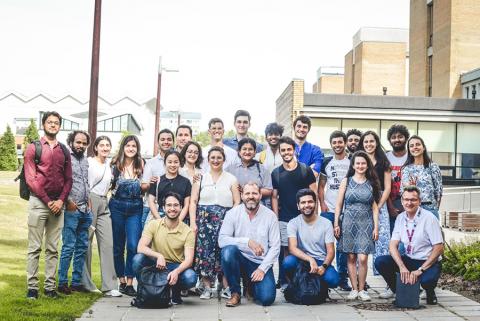 Education
Applications for the Erasmus Mundus Joint Master Degrees Bioceb and FIPDes are now open
November 17 2022
Applications for the international programmes FIPDes (Food Innovation and Product Design) and Bioceb (European Master in Biological and Chemical Engineering for a Sustainable Bioeconomy) are open! Application deadlines, contacts... Find all the practical information below.
Applying for the programmes is easy! You just have to apply online here.

Application deadline for Bioceb: 26 January 2023 at noon (CET)
Application deadline for FIPDes: 25 January 2023 at 2pm (CET)

For more information, please visit the websites of the programmes: www.bioceb.eu and www.fipdes.eu

Do you have any questions?  Do not hesitate to contact us directly by email (see emails below).
Testimonial of Marie Line El Chemali, FIPDes student
Green Line project (Master Bioceb): project management module in the bioeconomy field